Sunday Afternoon while recovering from the huge party we took Aunt "B" (Bethlehem, my sister) and Uncle Stephen for some mini golf, ice cream, and the driving range.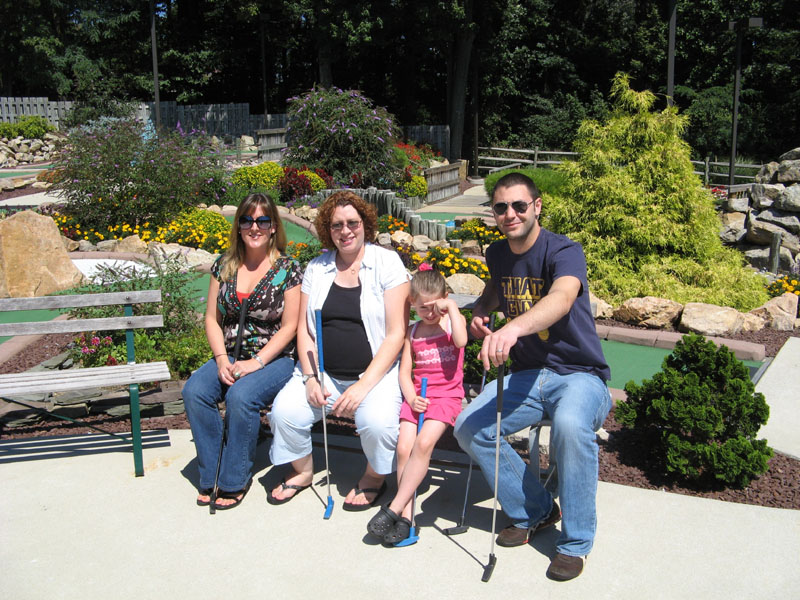 I hope SEDONA likes to golf, too.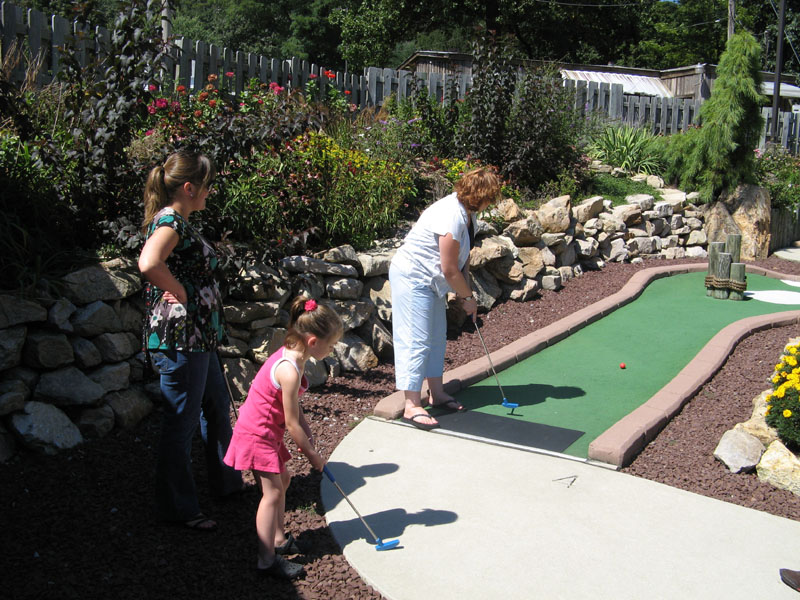 Ellie is definetly keeping up with the adults on this course.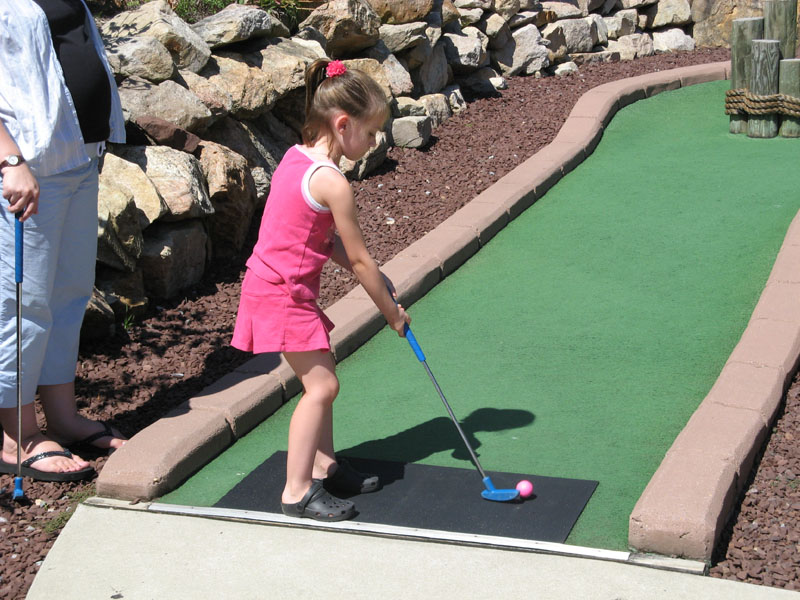 It was amazing we were all this close to the hole, eh?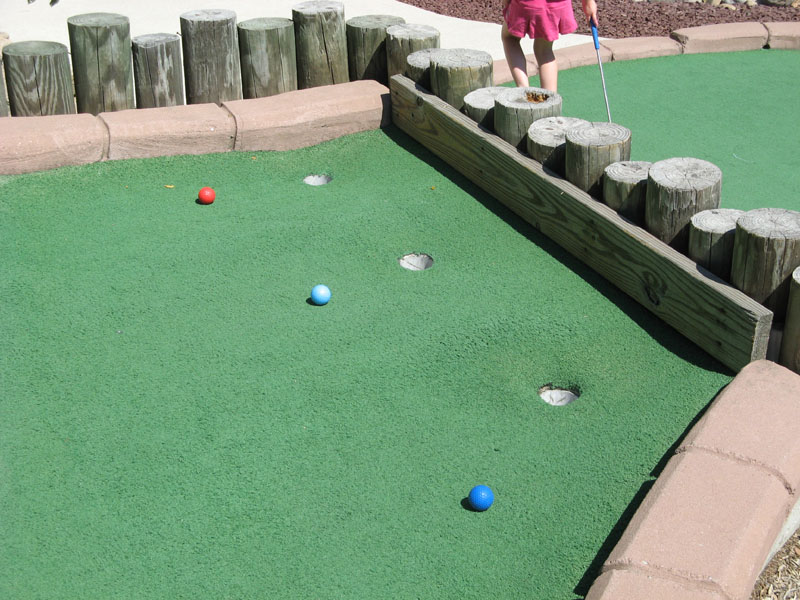 Uncle Stephen sizing up the next hole.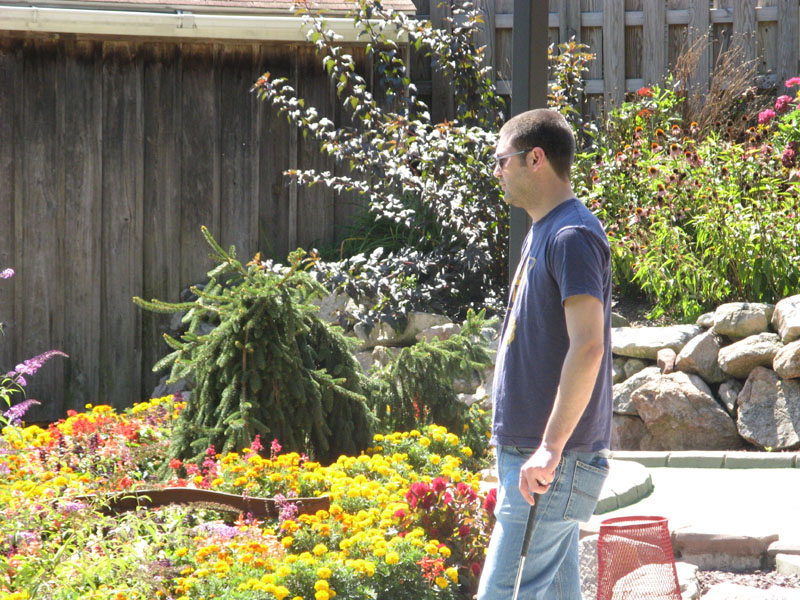 Ellie taking a few pointers from Daddy.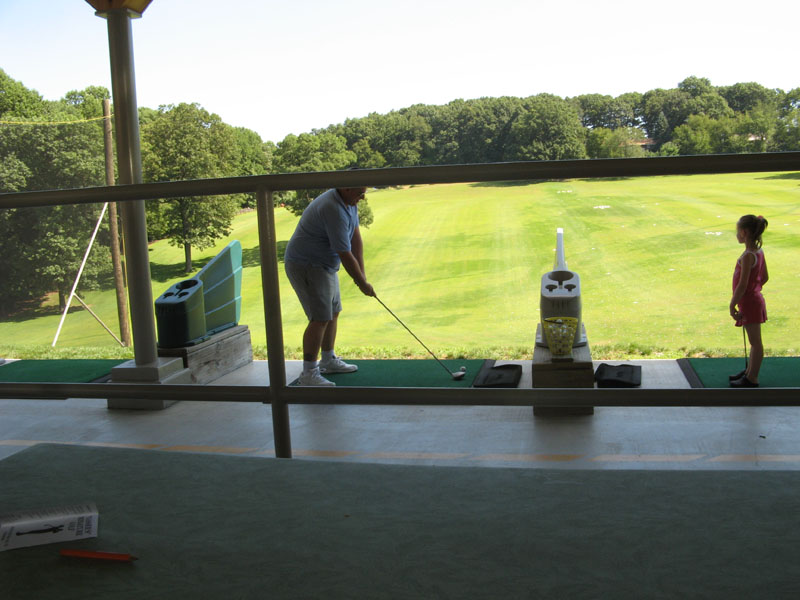 Swing away Ellie! She loves big person golf better than mini golf!