On Saturday September 1, 2007 The Loose's had a
Baby Shower - House Warming - Get Together - Just say "HI!" Party
It was probably the nicest weather all Summer, not too hot (Thank goodness), and we had plenty of FOOD & FUN!!! Thank You to everybody that came to celebrate the soon arrival of Sedona Grace.
Another AWESOME cake, be sure to scroll down to see the damage we did to this cake.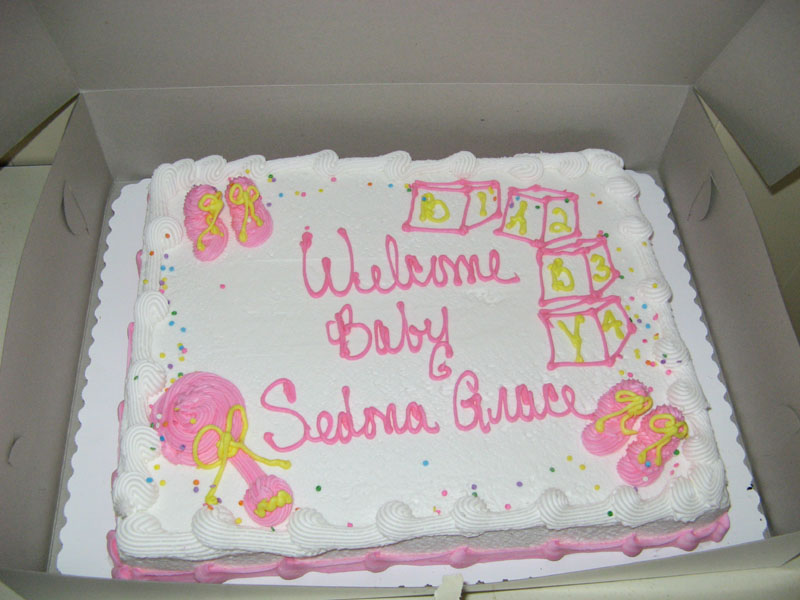 Aunt "B" (my sister) & our Aunt Janet smiling for the camera, LOOK at all those presents.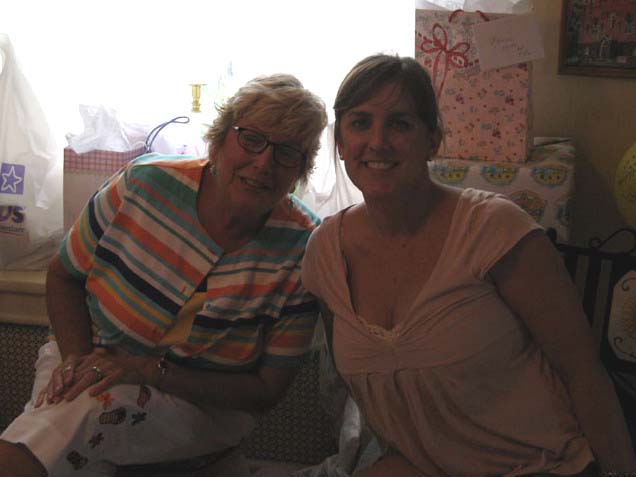 Uncle Stephen was keeping an eye on the FOOD table for us.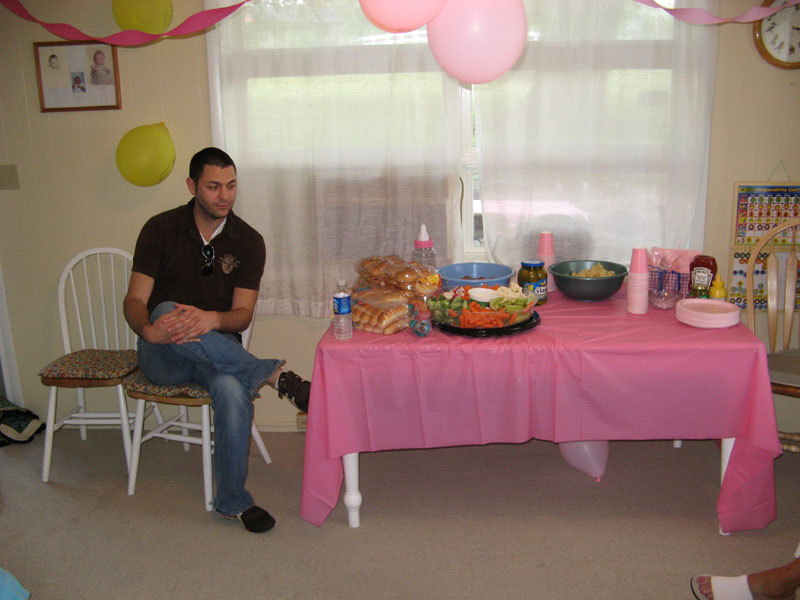 Cousin Arielle loves smiling for the camera.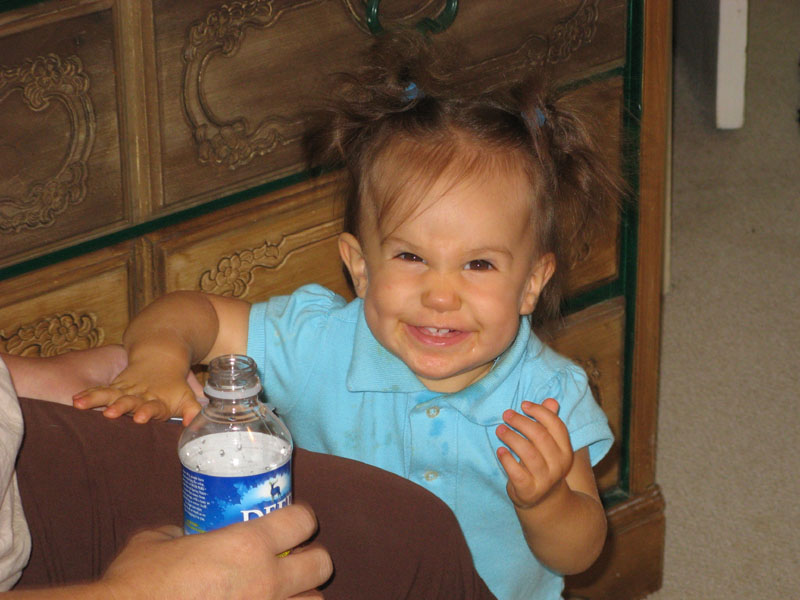 Aunt Daisy (my other sister) & her daughter Arielle (my niece).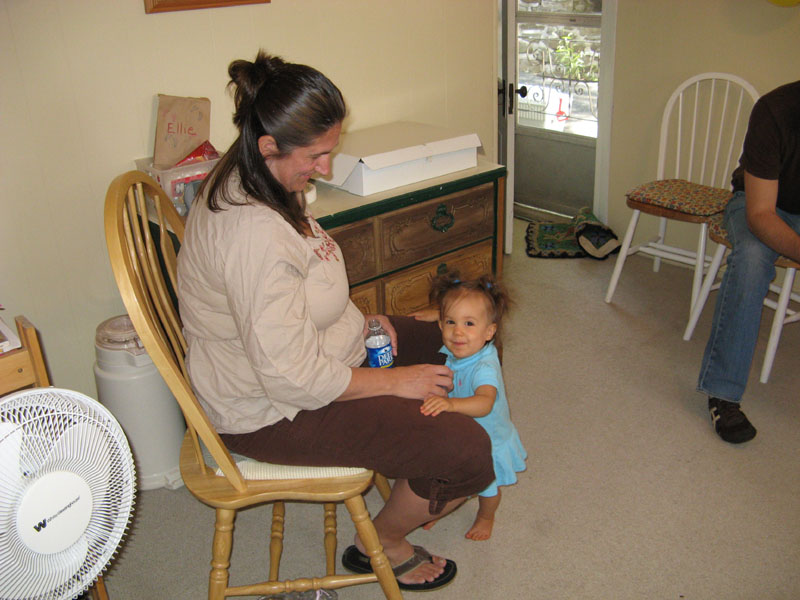 This is Ellie & Sedona's great grand-mother Mom-Mom Krout (left) chatting with Oma's Cousin Patsy (right).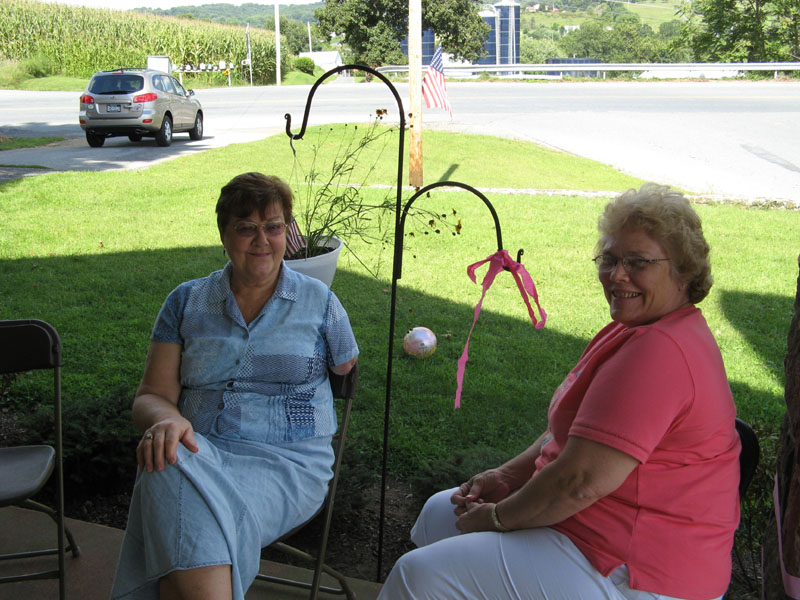 Here are all the Boardman's. From left to right - - Oma, Aunt Mary, and
Roxanne's Uncle Dave & Mary Lou.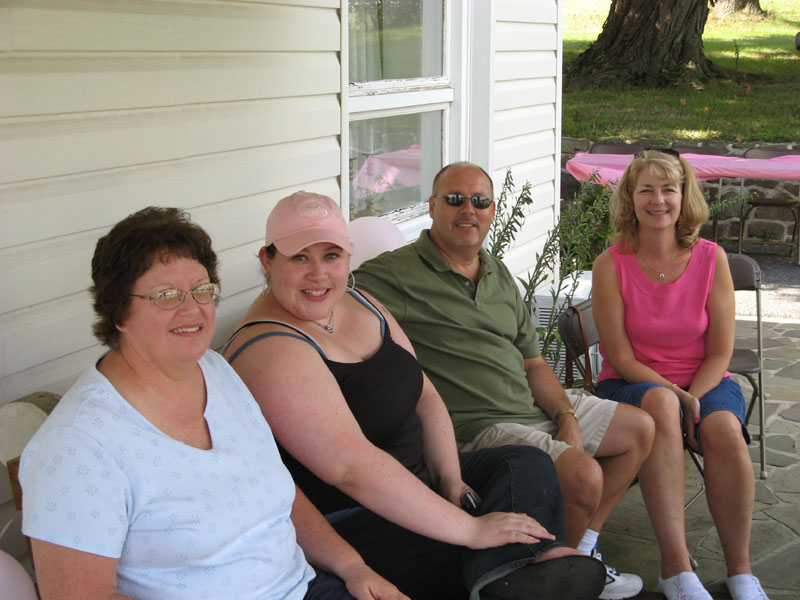 Here is another picture of the Happy Mommy to be!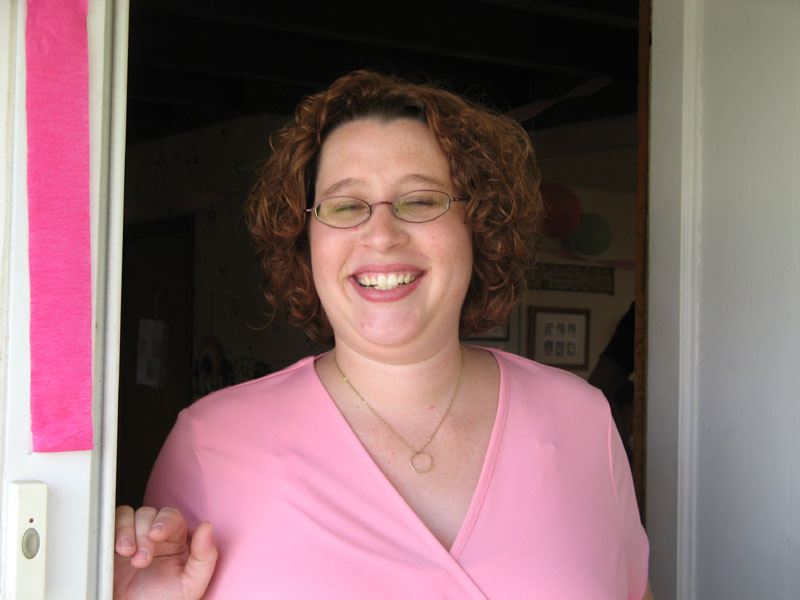 Hey, even Ellie's Uncle Ash came by after a round of golf to say HI!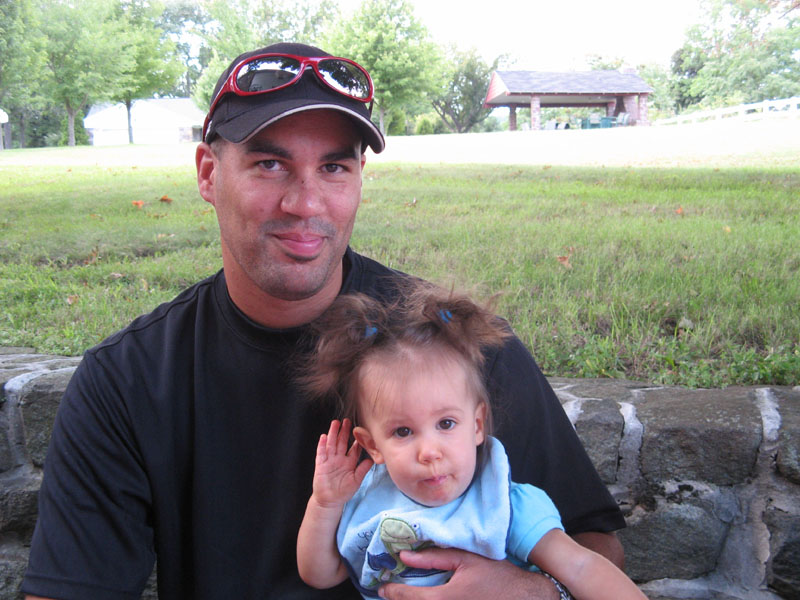 And there were lots of games to be played by all.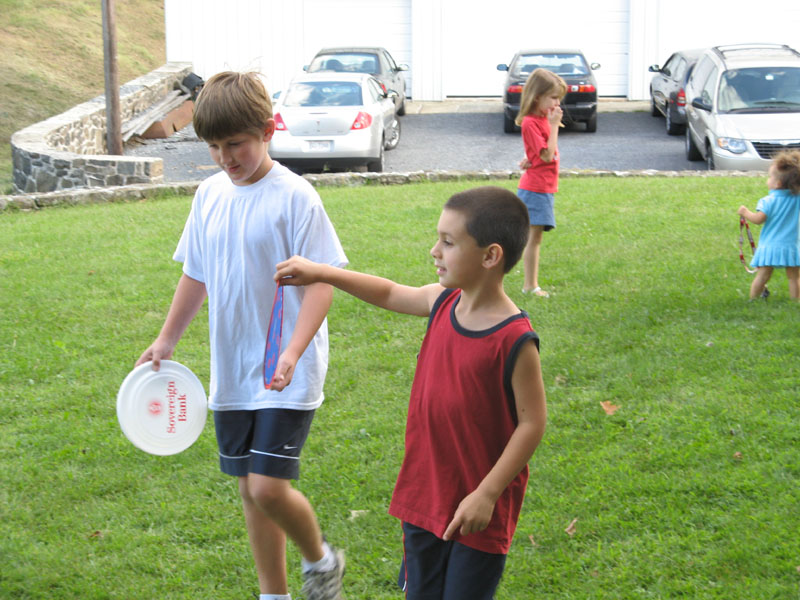 Peanut Scramble on YouTube
Even, I got in a picture today! I am the big guy on the far right.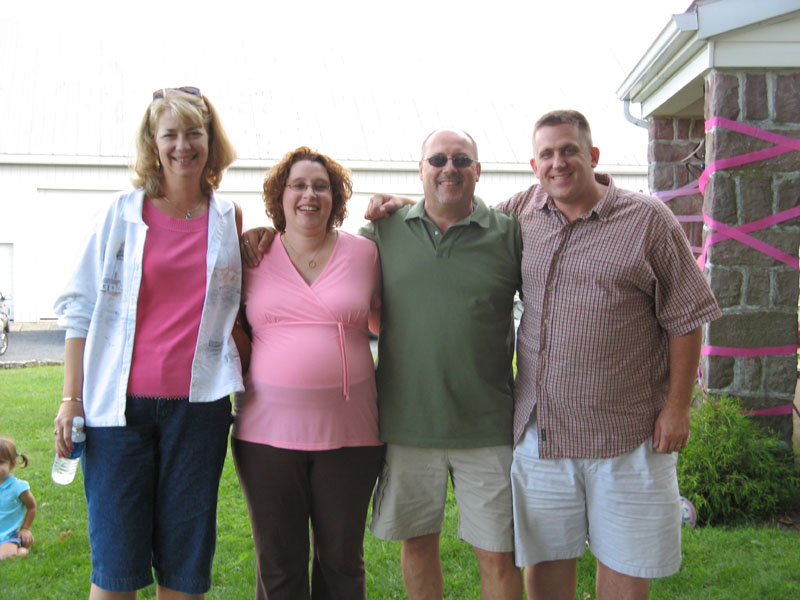 Ah here it is the remains of the CAKE!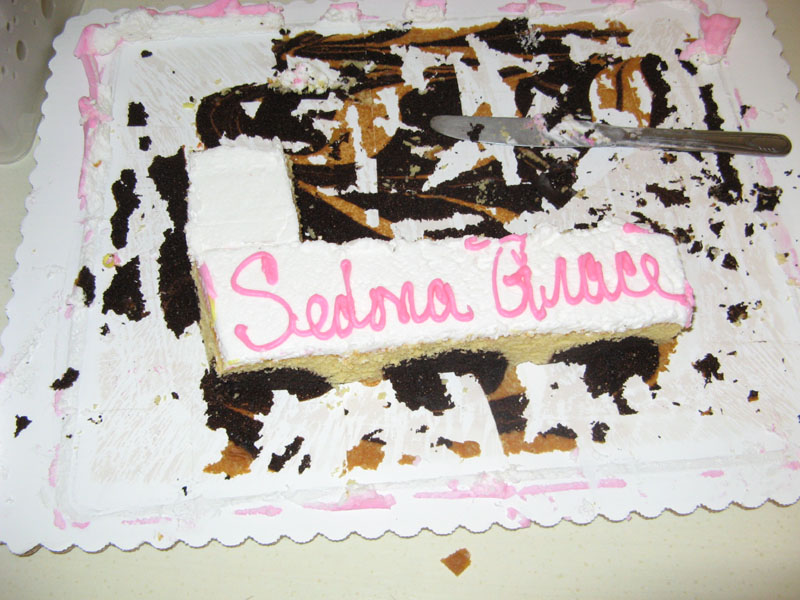 Ellie opening some presents as the soon to be "BIG Sister"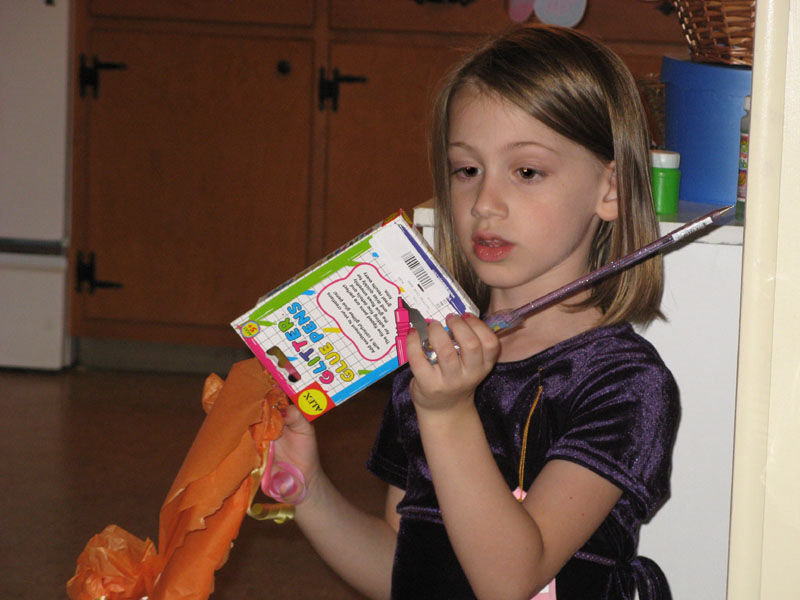 Our very special gift, Roxanne's Aunt Ruth made us a new PIG.
Just like the one Ellie got six years ago :-)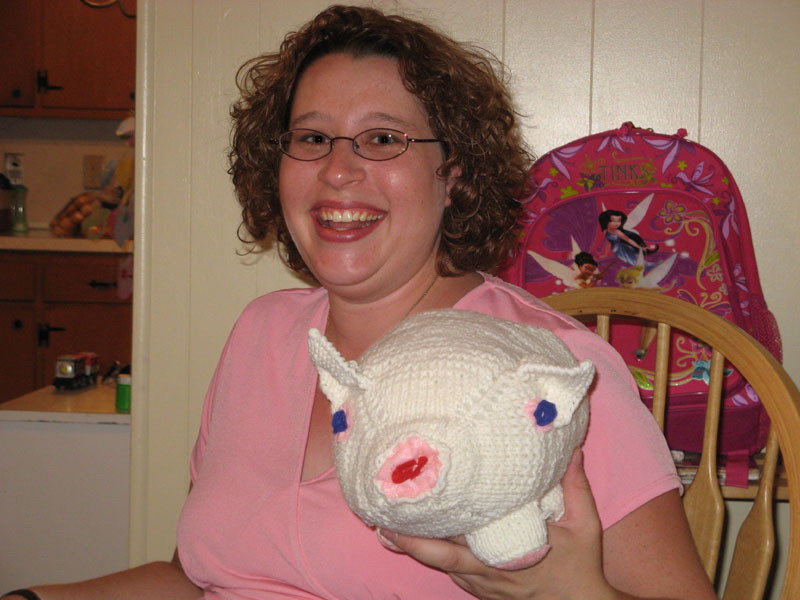 Back to the Labor Day Pictures Page