Busy Family Pictures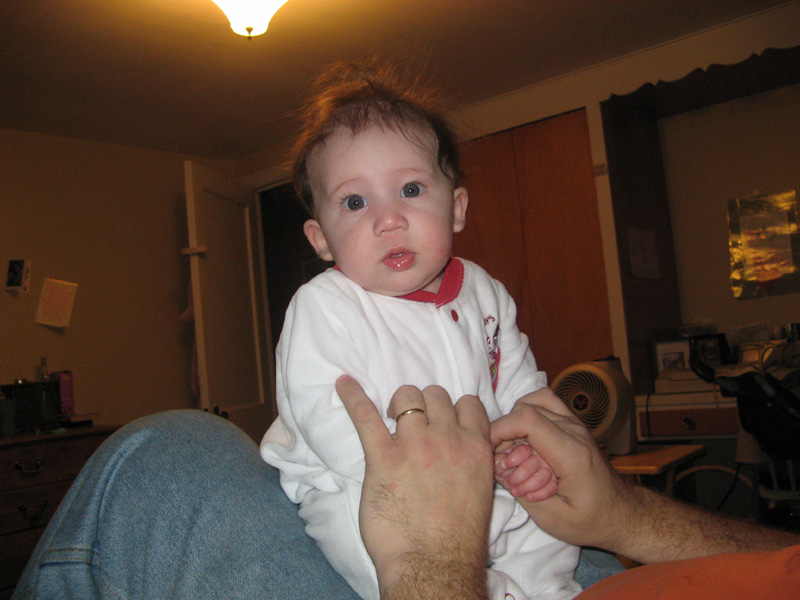 Another Photo Oppurtunity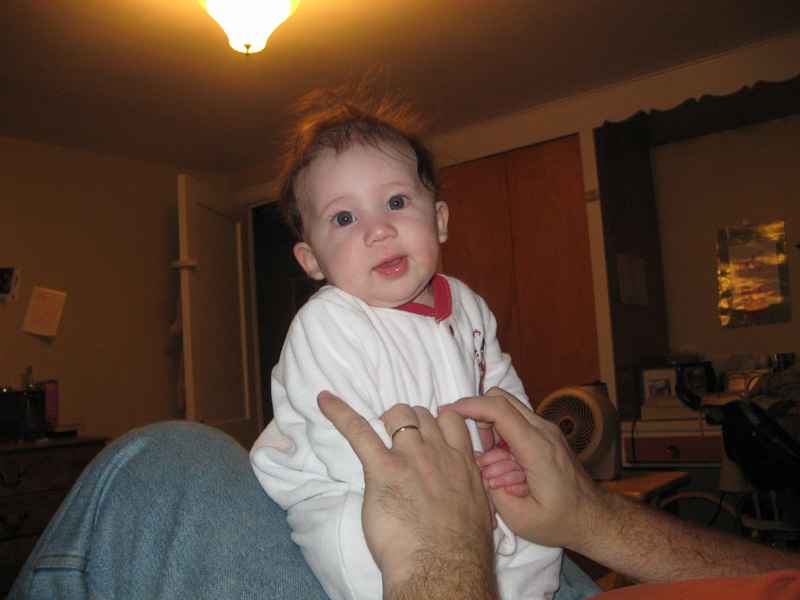 Allright, I will smile for you MOMMY!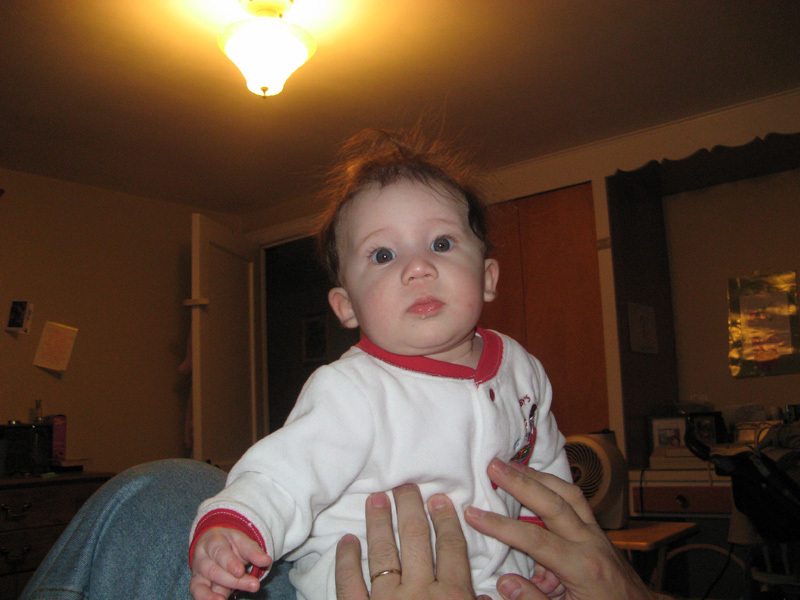 Maybe, I will not SMILE?!?!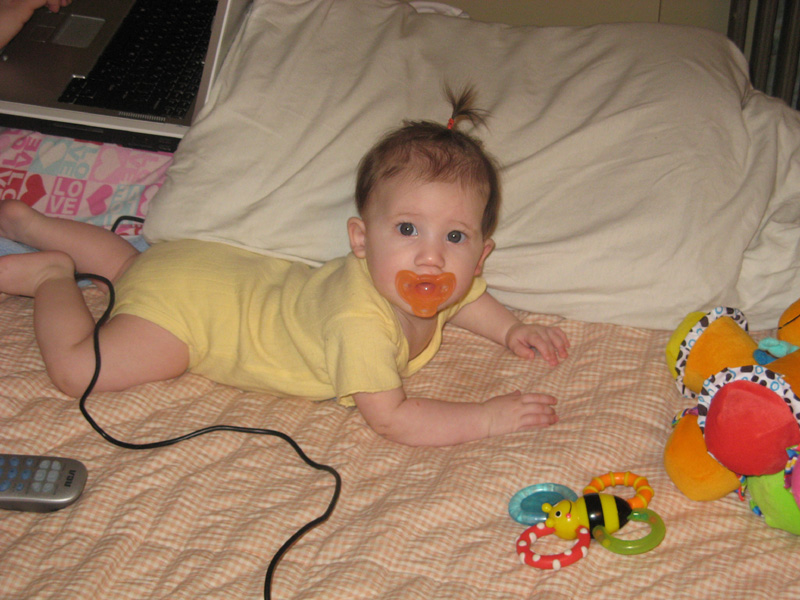 My little pebbles.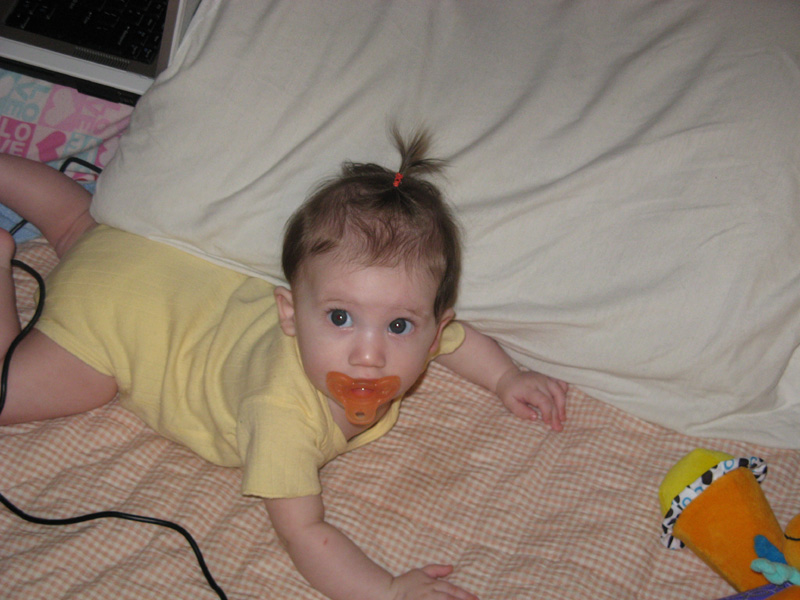 Or is it MAGGIE Simpson?
Oma visiting Ellie's classroom before the Brecknock Spring Concert 2008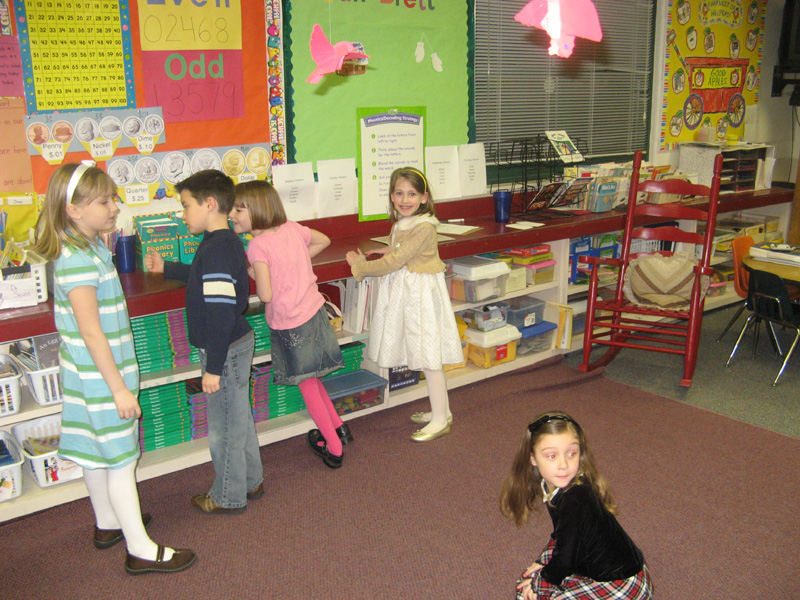 Getting ready to sing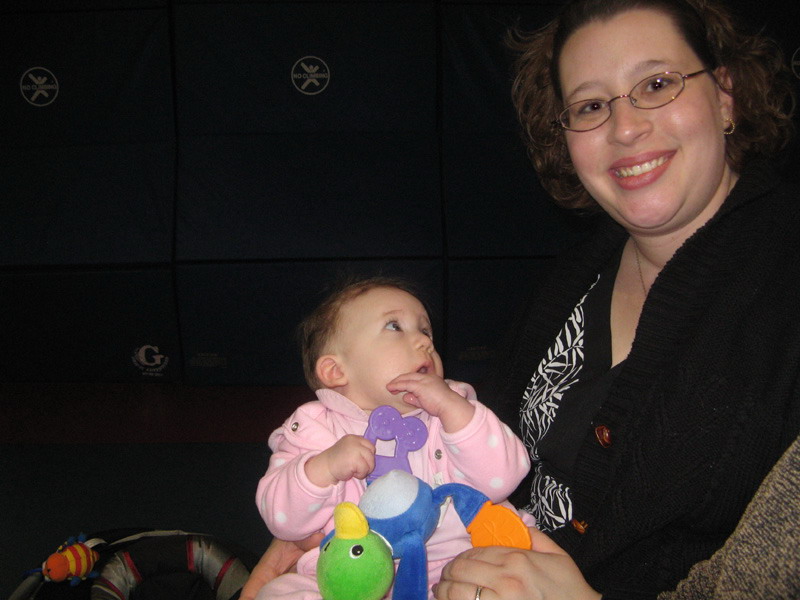 Sedona and MOMMY with front row seats!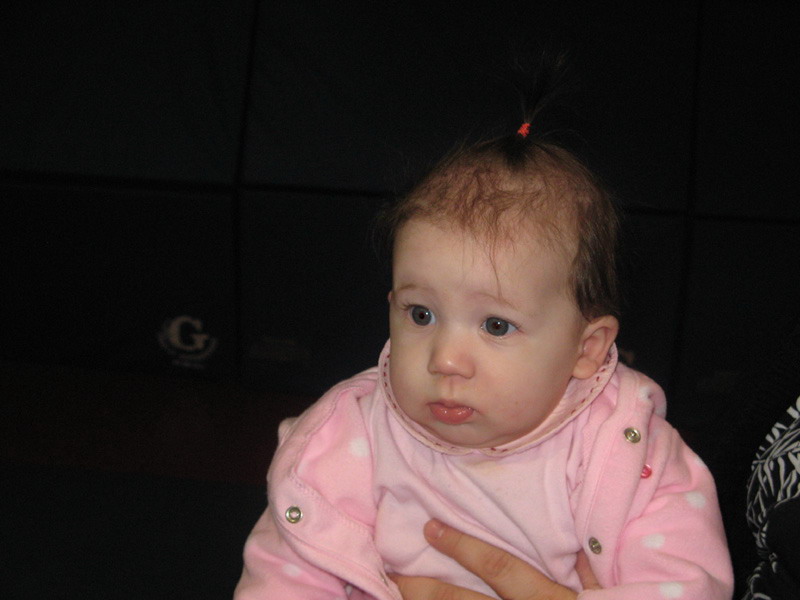 Sedona, ready to be a judge on American Idol, watch out SIMON!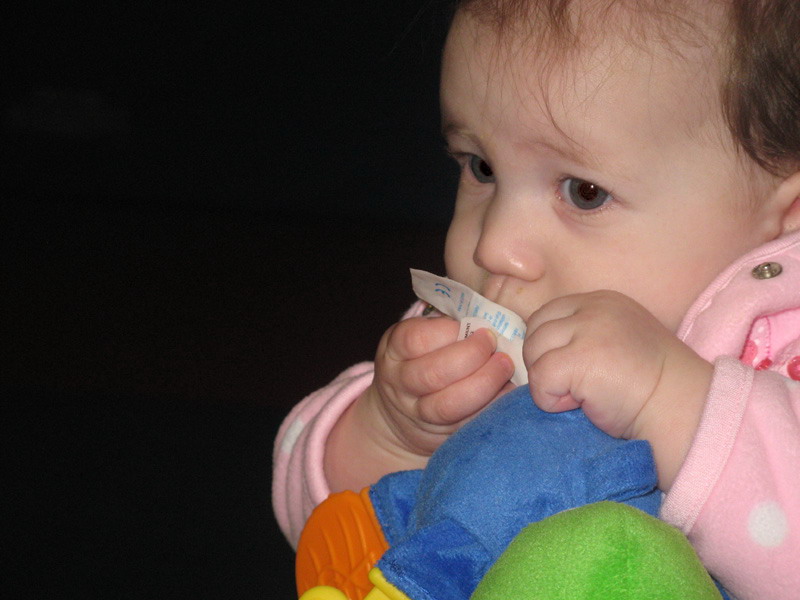 I love my Ducky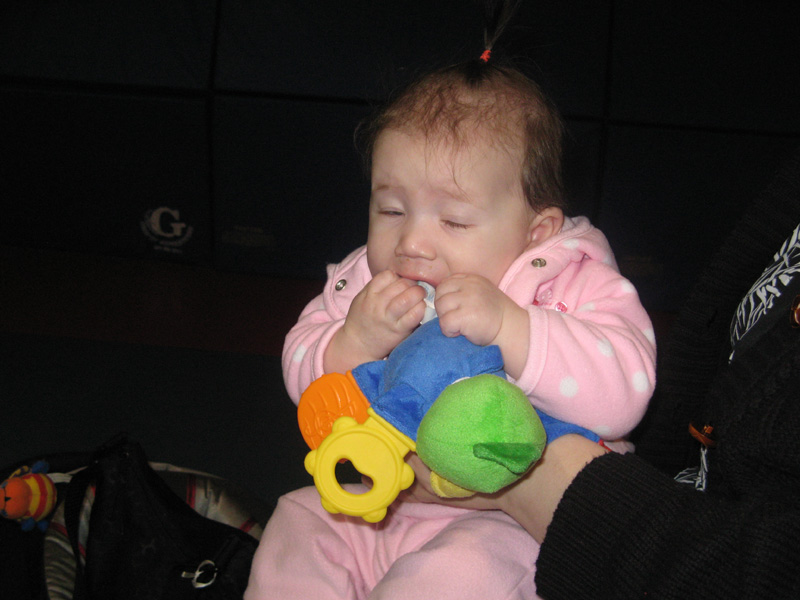 I really really love my DUCKY!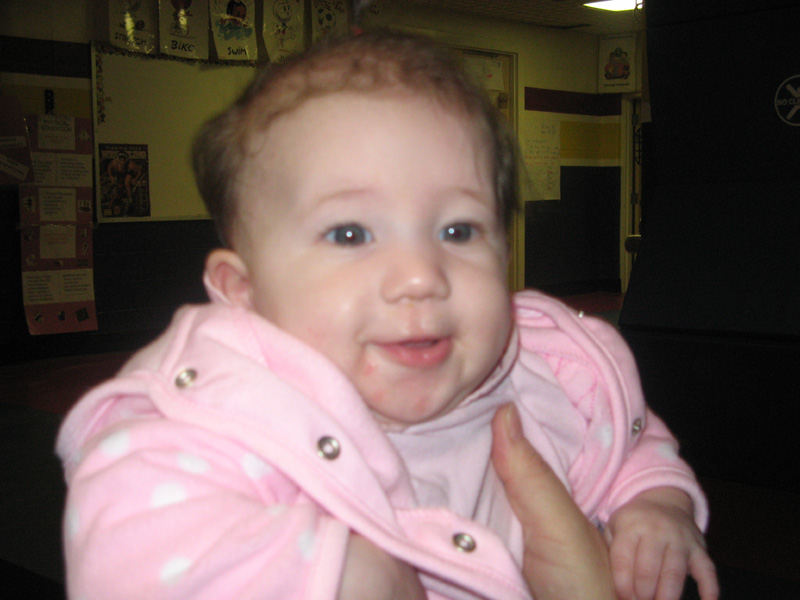 Smiley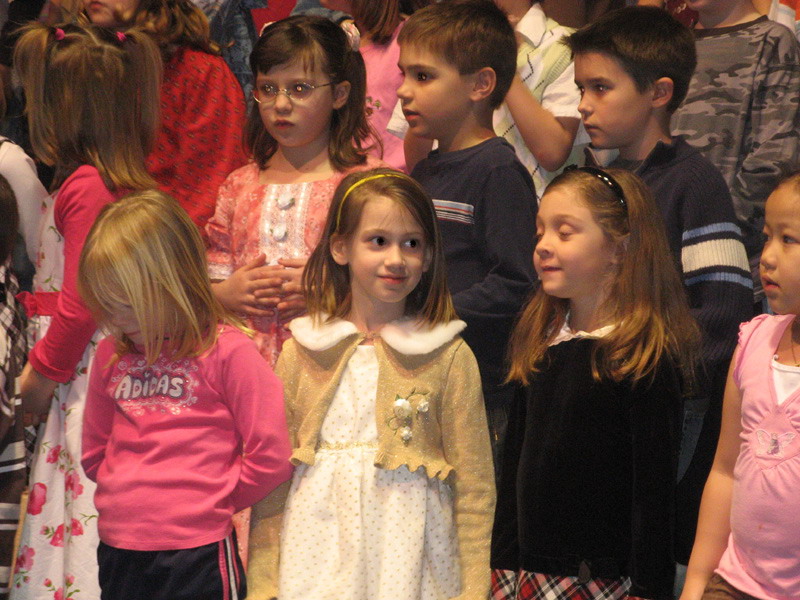 All lined up for the big show.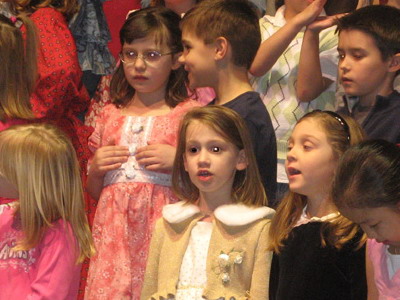 Sing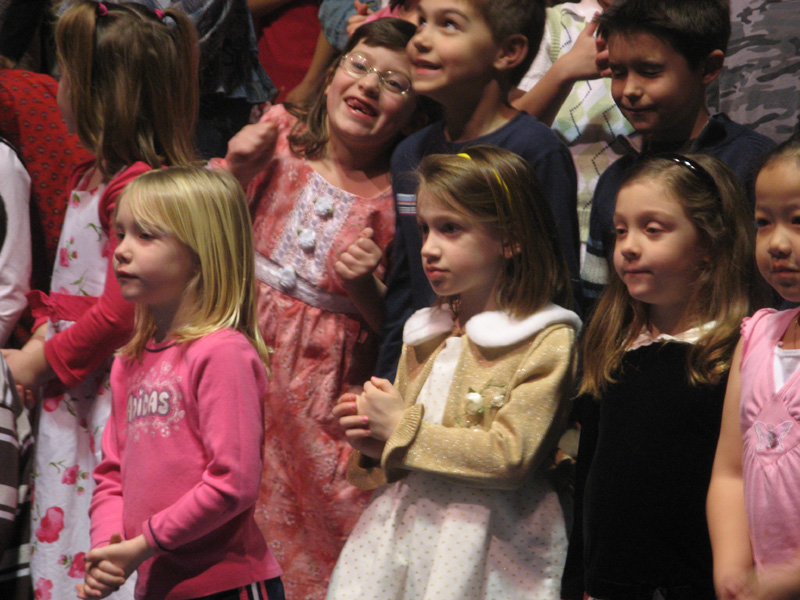 Sing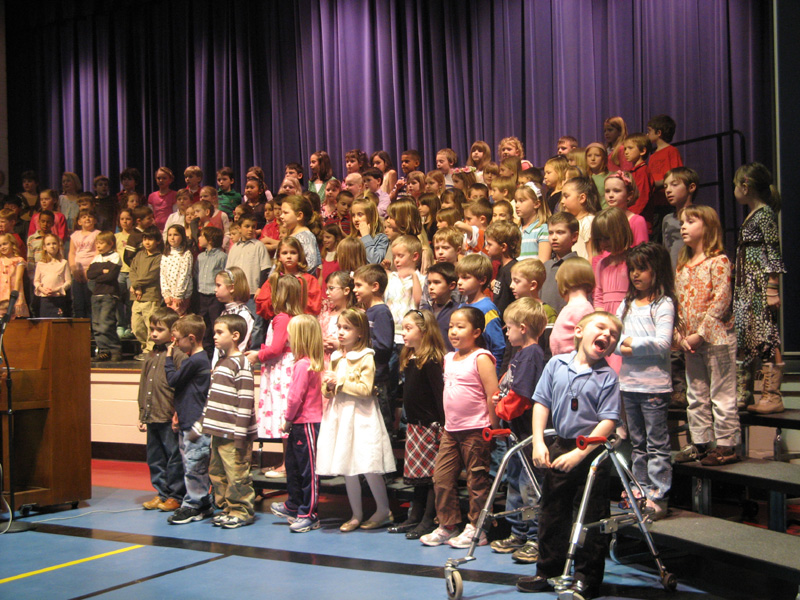 Sing some more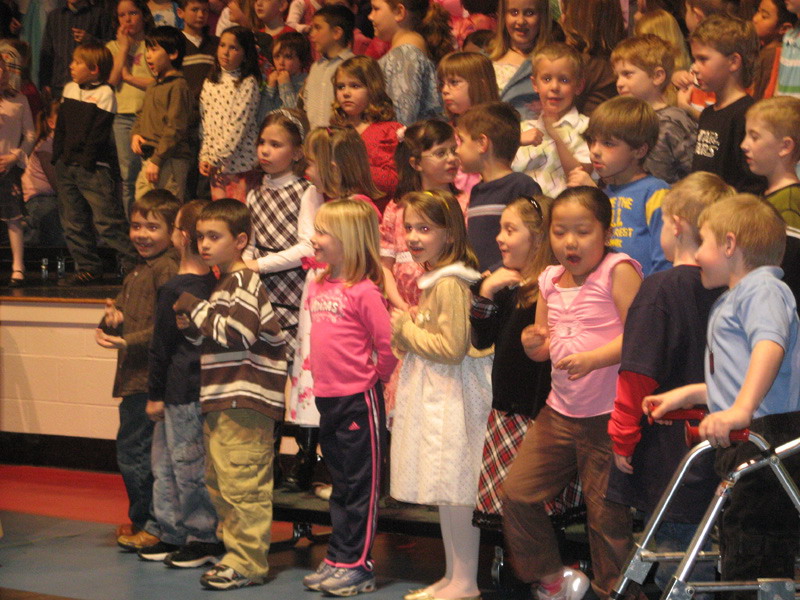 Still singing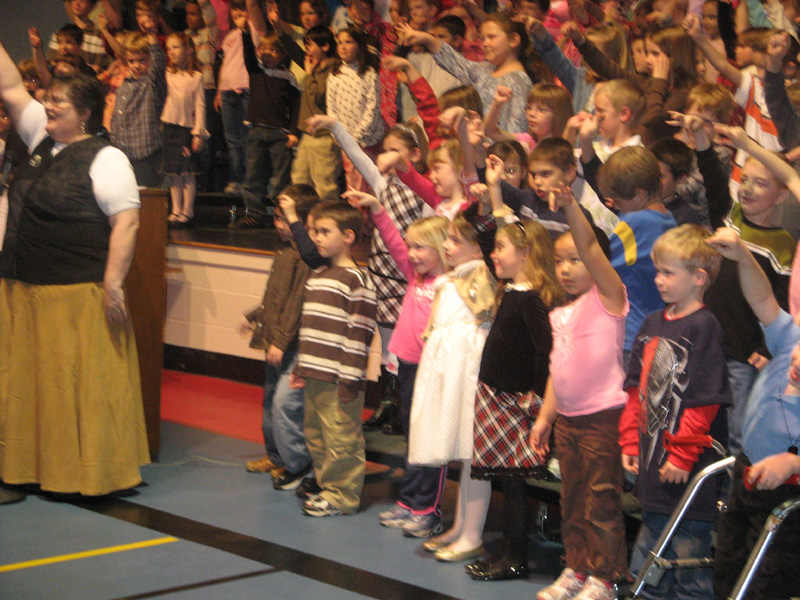 Singing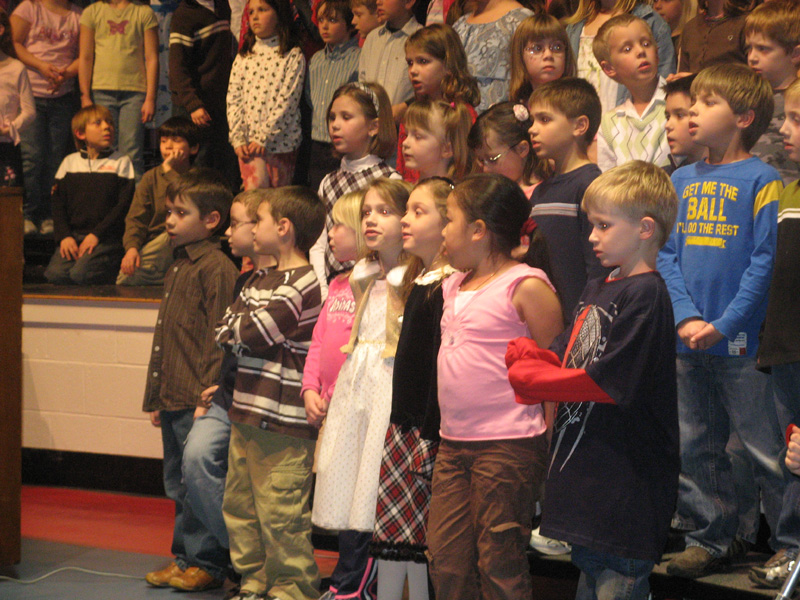 Singing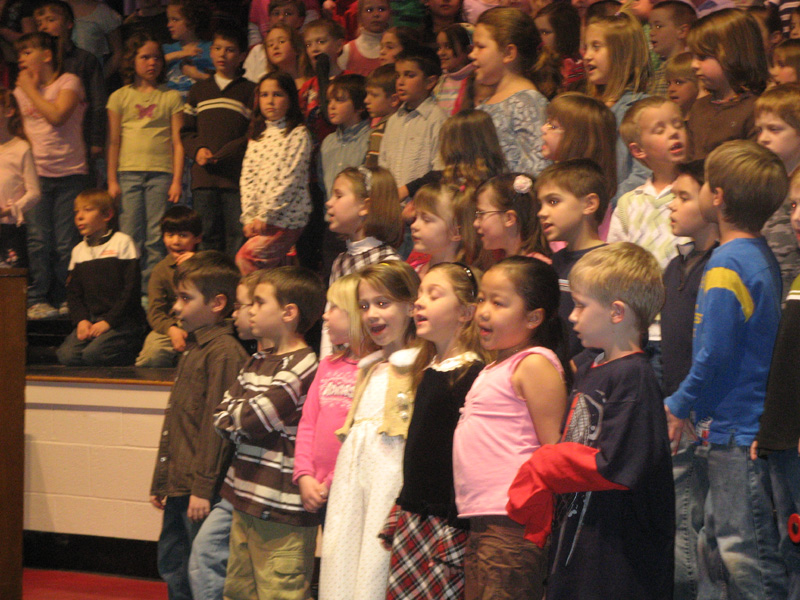 Singing, again.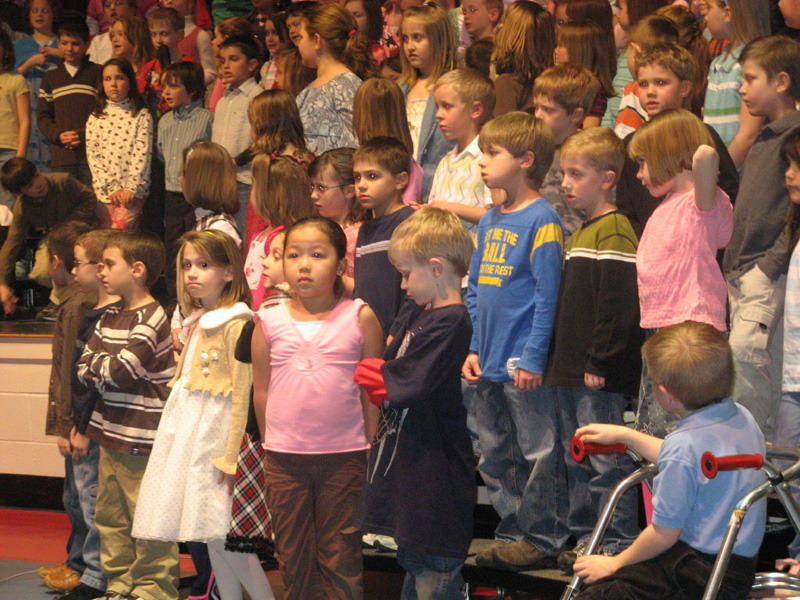 Ready for the next number...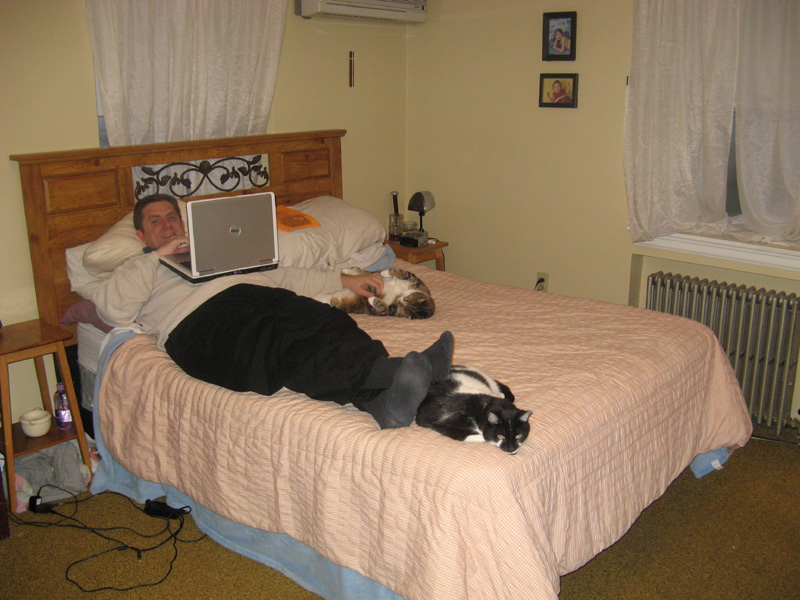 Daddy and his other girls, Teyo & MO.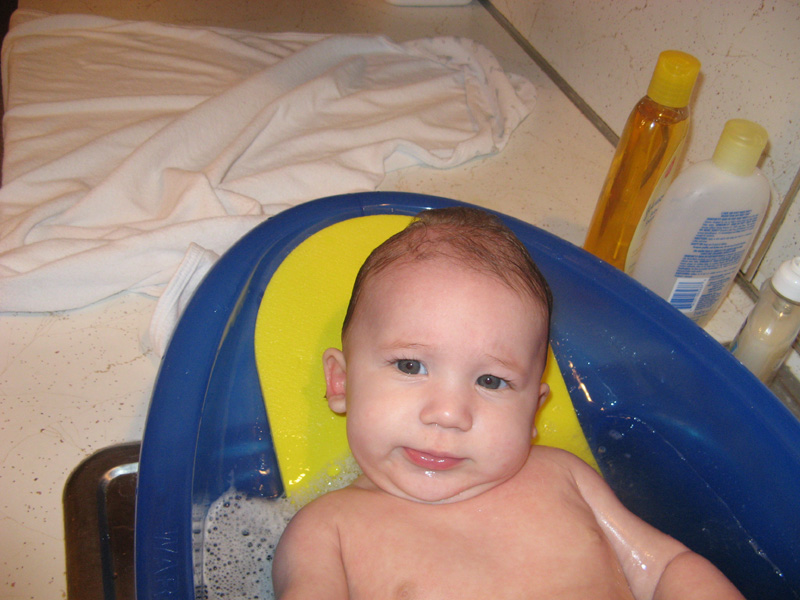 "Mommy, not now I am in the bathtub!"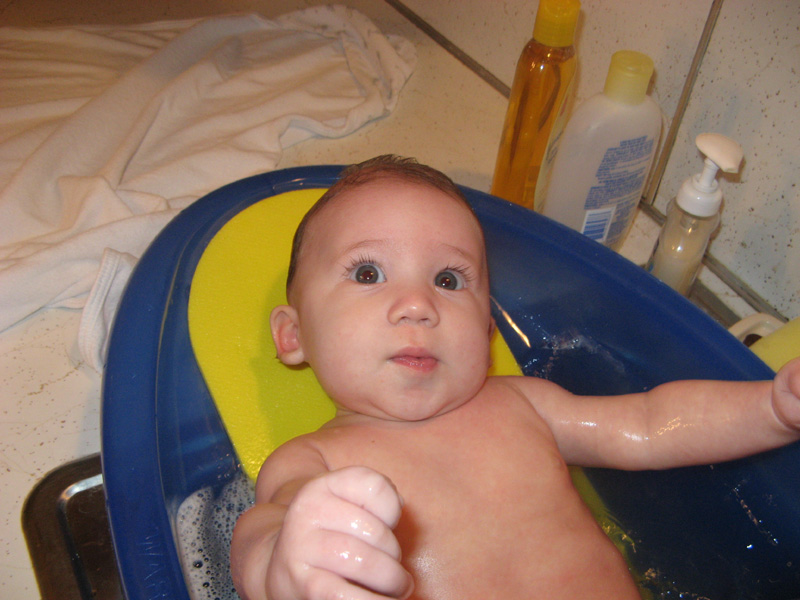 OOOOH it's fun to SPLASH!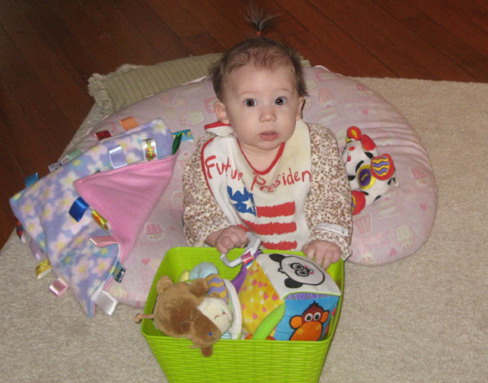 Everything a baby needs...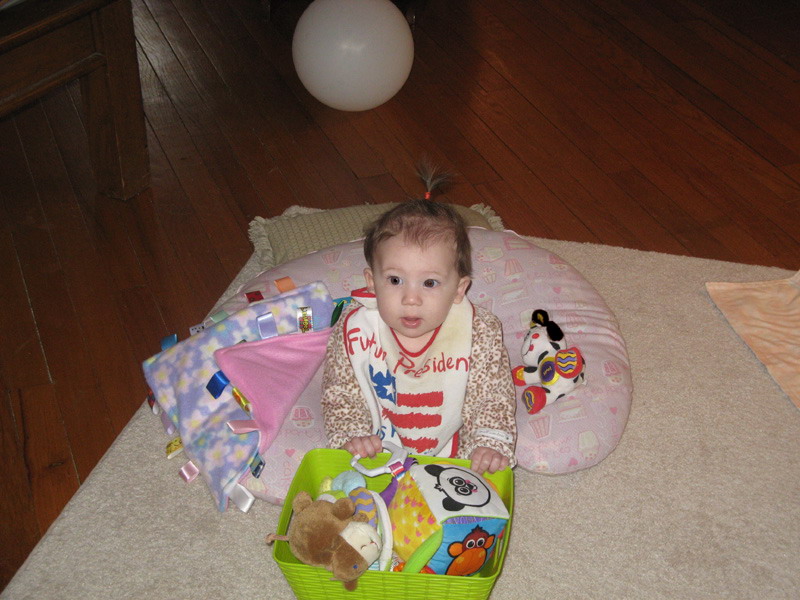 Sitting up, with toys, blanky, and my BIB.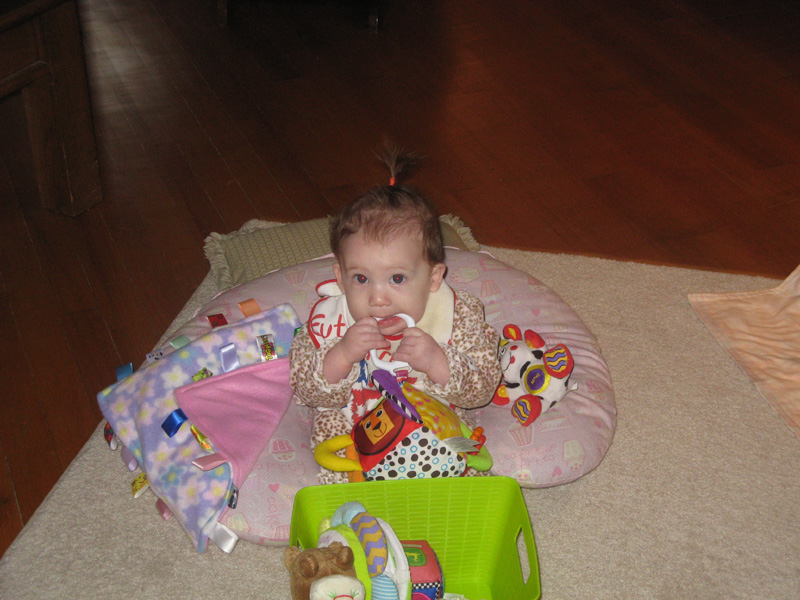 SOOOO Big.
Beautiful Sunset.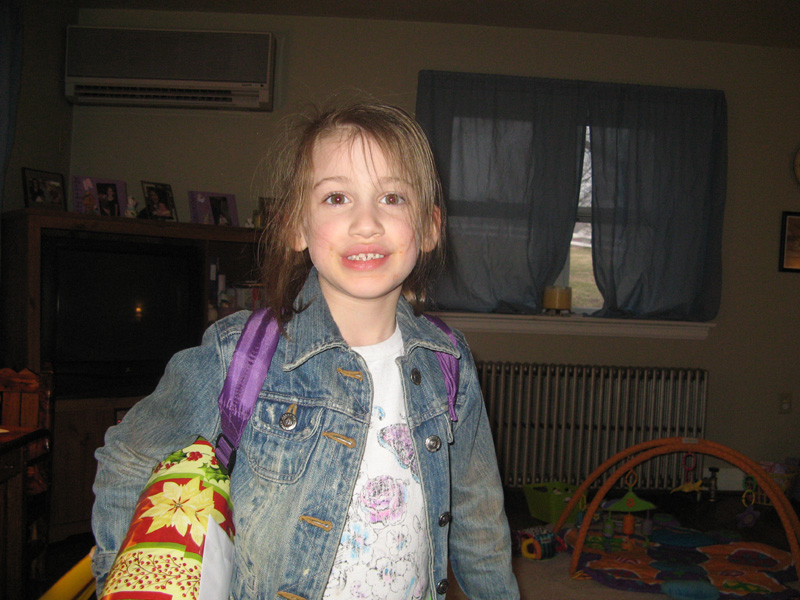 Ellie ready for her first SLUMBER PARTY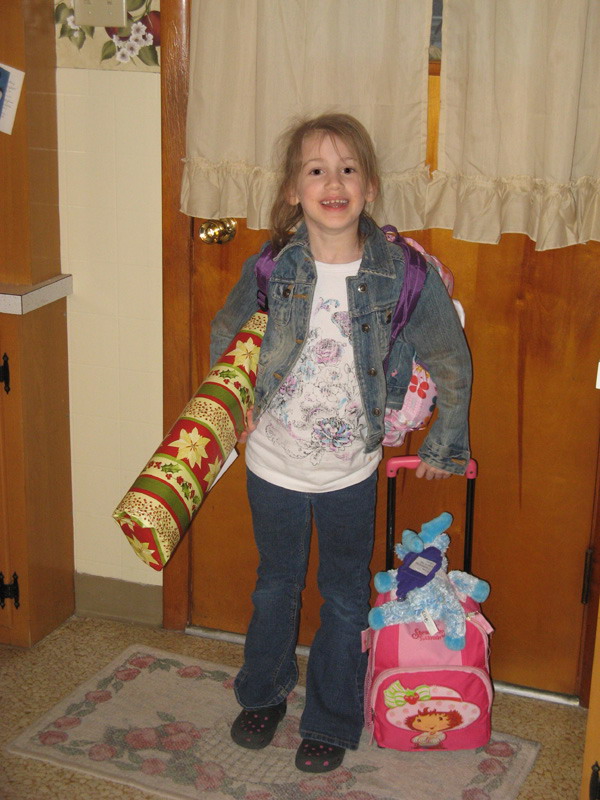 Present, check, sleeping bag, check, BLUE MOOSIE, check.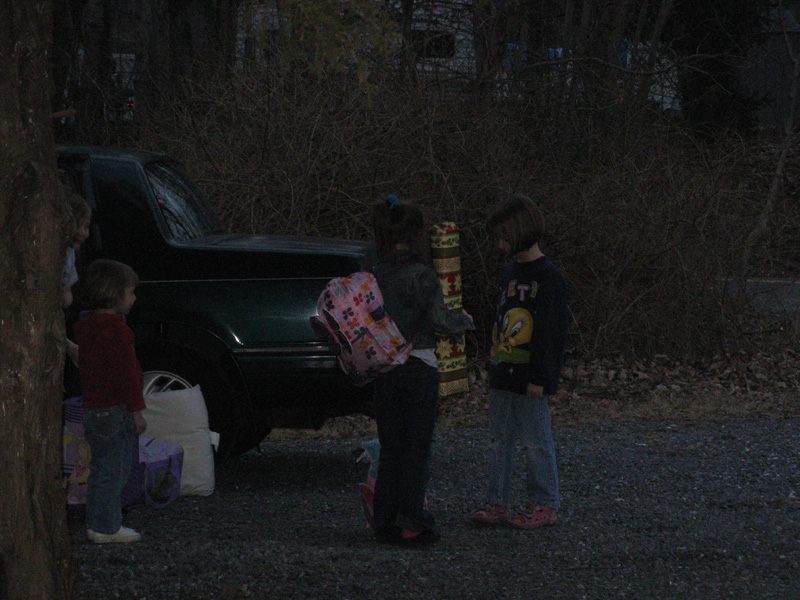 Are you READY?
Okay DAD, one more SMILE, now go home :-)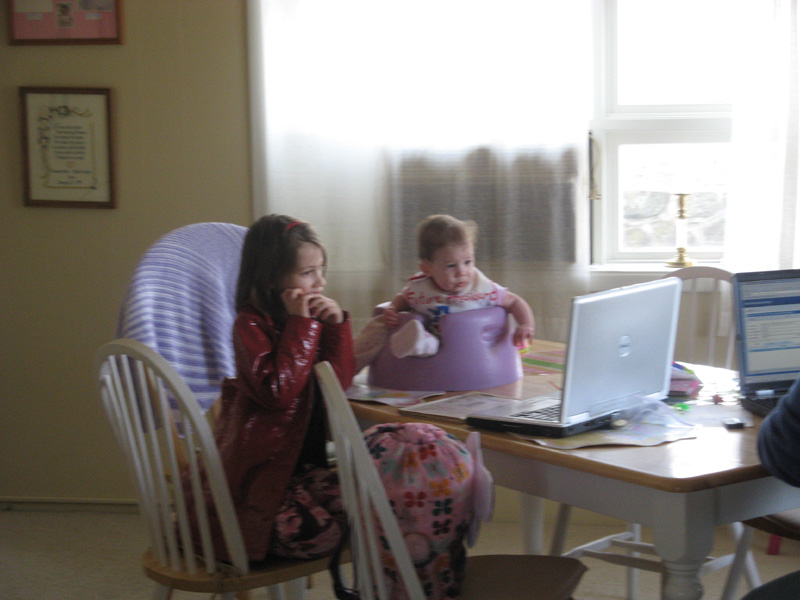 Sedona watching the Webkinz with Ellie.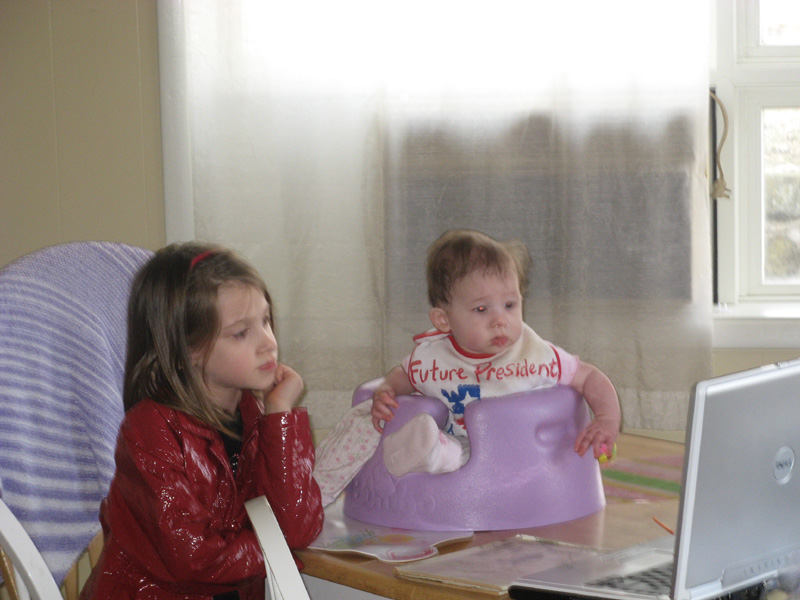 Sedona is waiting for her turn.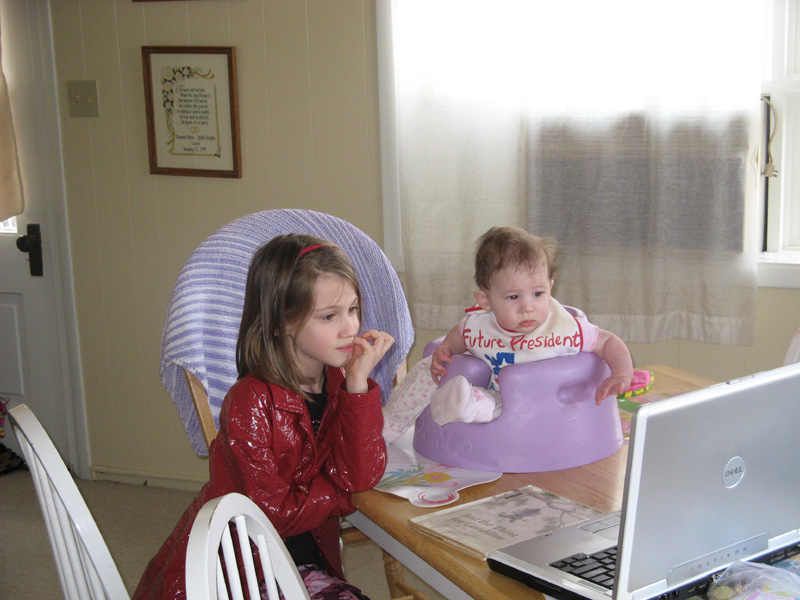 What fun on the computer!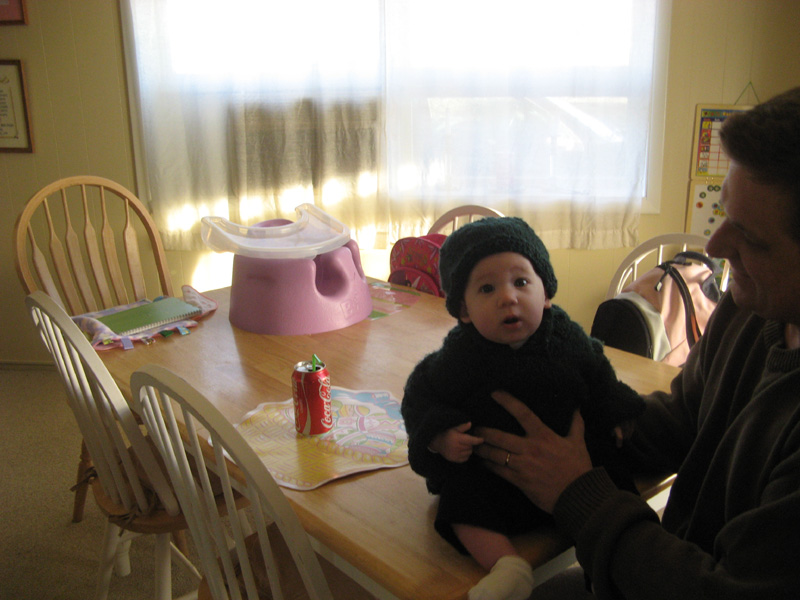 St. Patrick's Day GREEN sweater.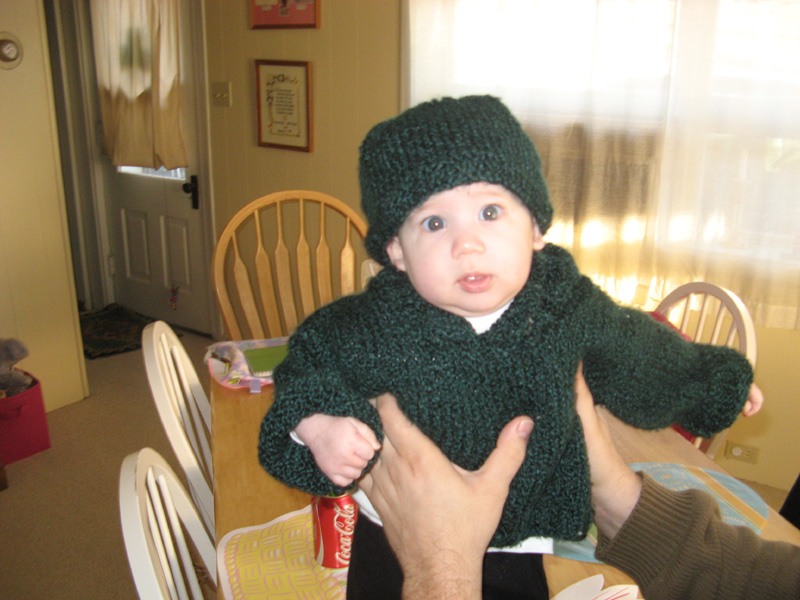 Look this used to be ELLIE's Sweater... amazing!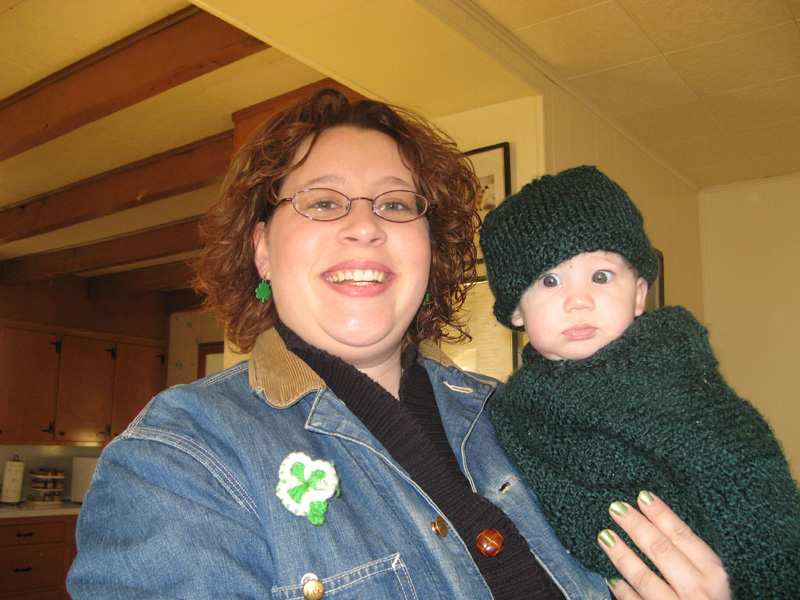 Mommy with her St. Patrick's Day earrings and broach.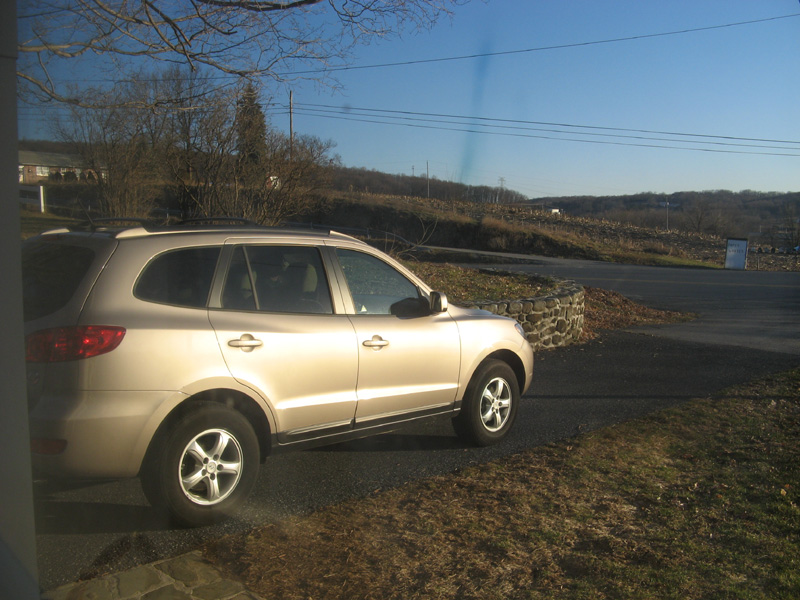 Going to work.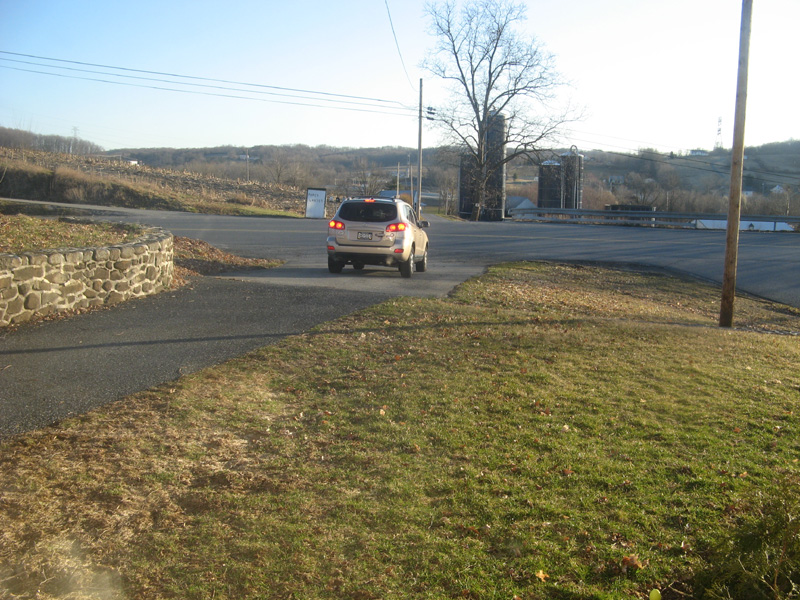 Down the driveway.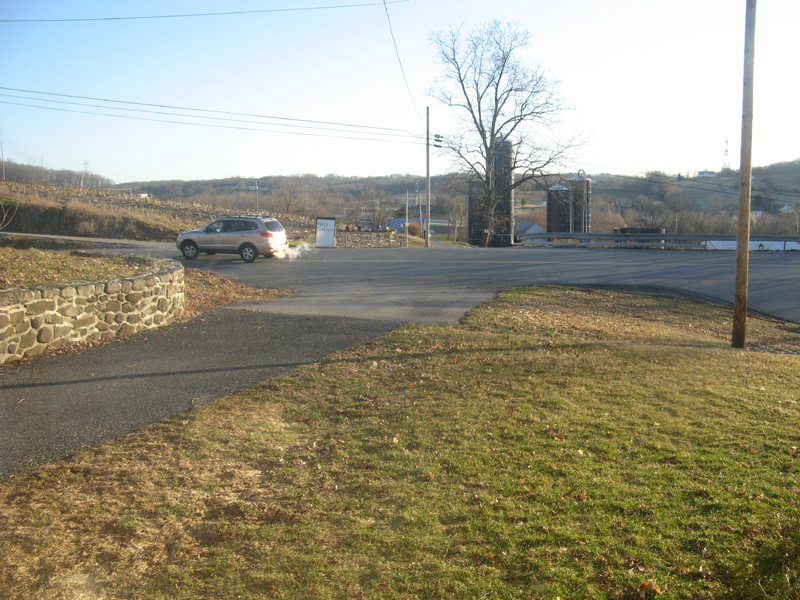 Turning Left, hahaha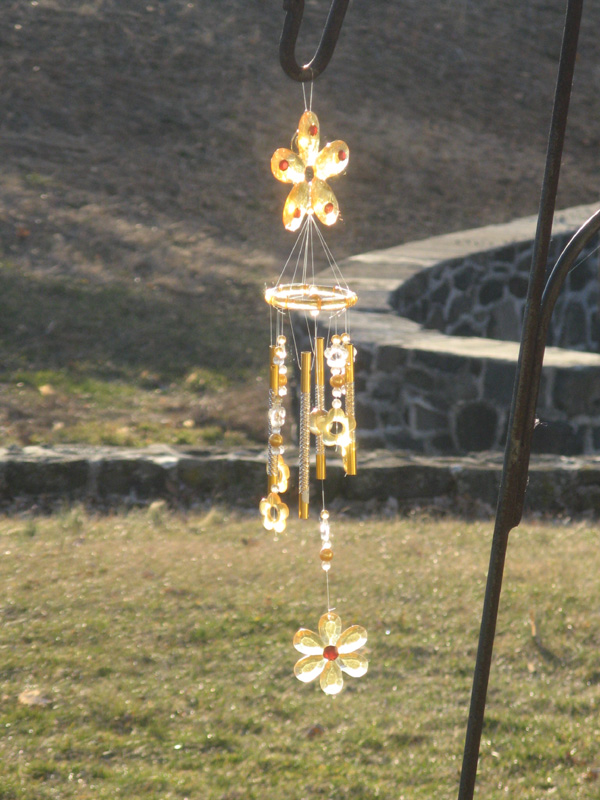 Suncatcher windchime, it is almost SPRING!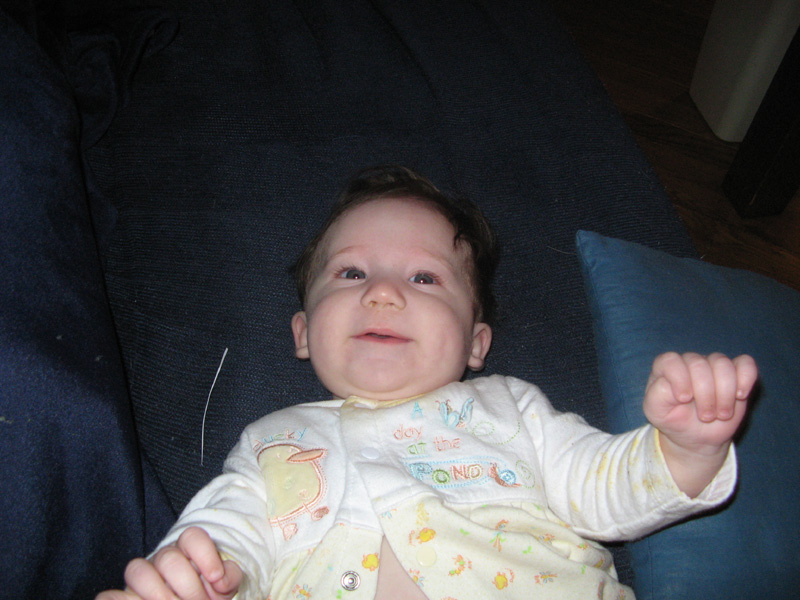 Giggling for Daddy!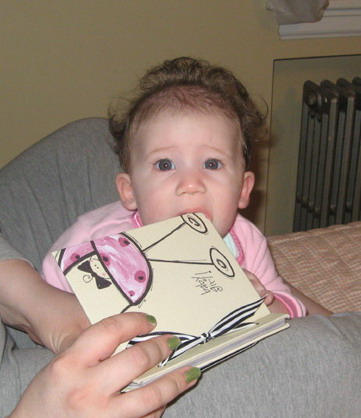 Looking through Mommy's photo album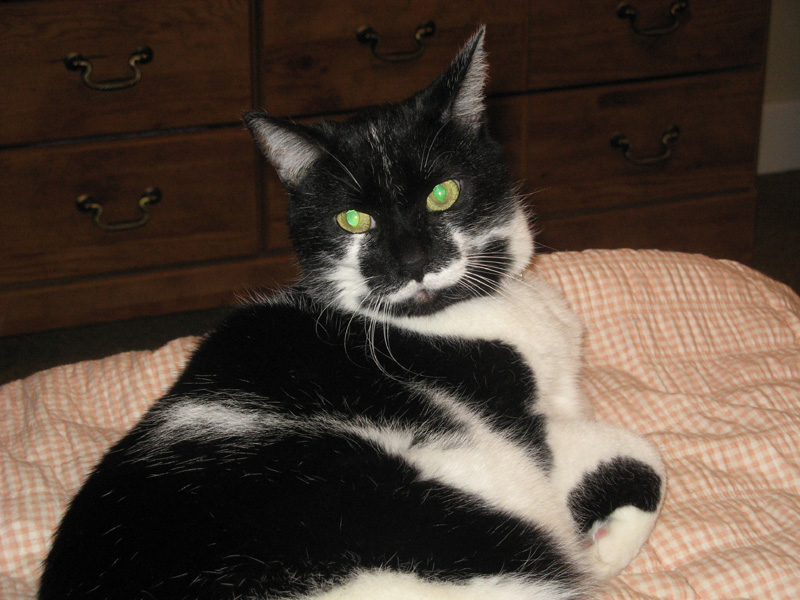 MO sitting on the bed.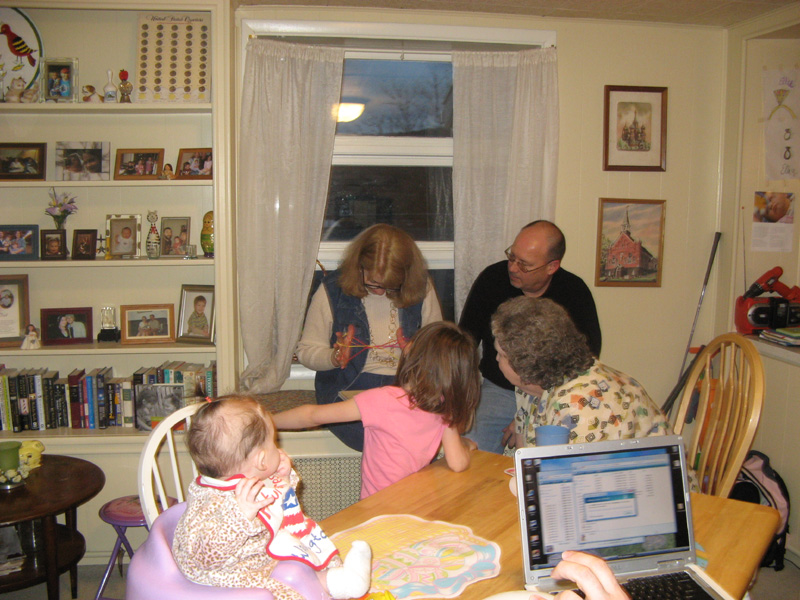 Surprise visitors from Bucks County!!!!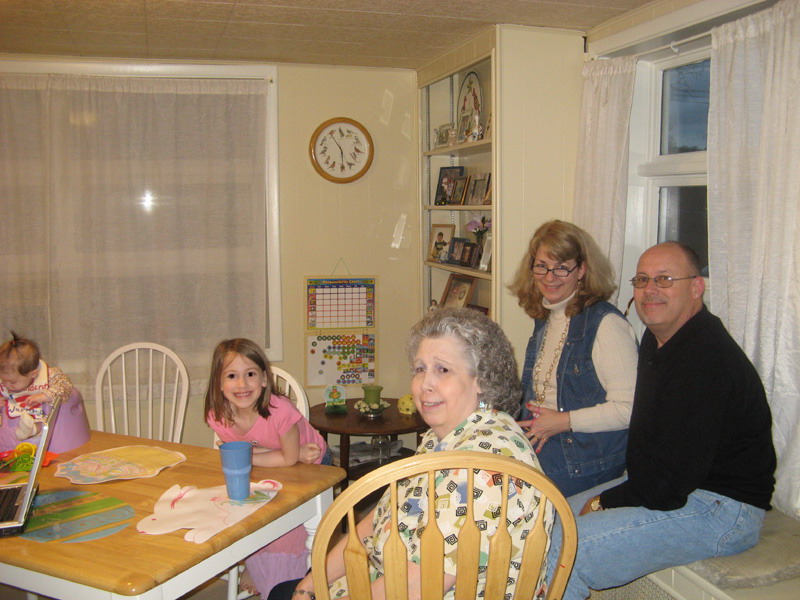 Ellie with Aunt Michelle, Aunt Mary Lou, and Uncle Dave.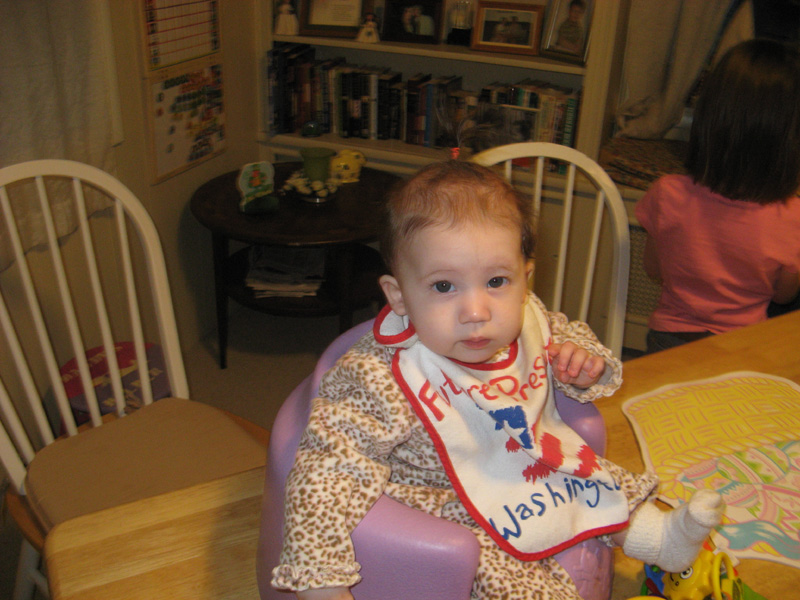 "Yes, this is my excited look."
Figuring out Ellie's "Cats in a Cradle"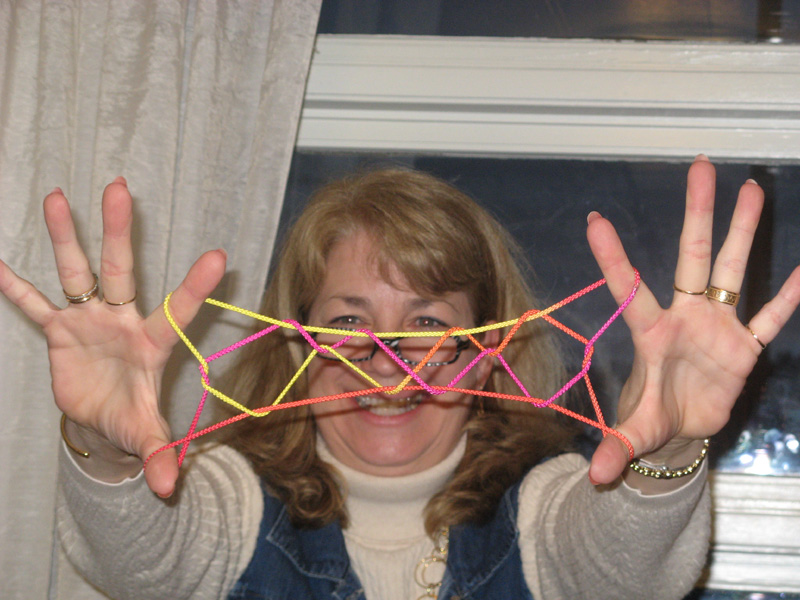 Look JACOB's LADDER.