Well, we didn't have the right amount of candles. SO, we improvised -- Roxanne turned 28 for the second time , and that is just fine for her.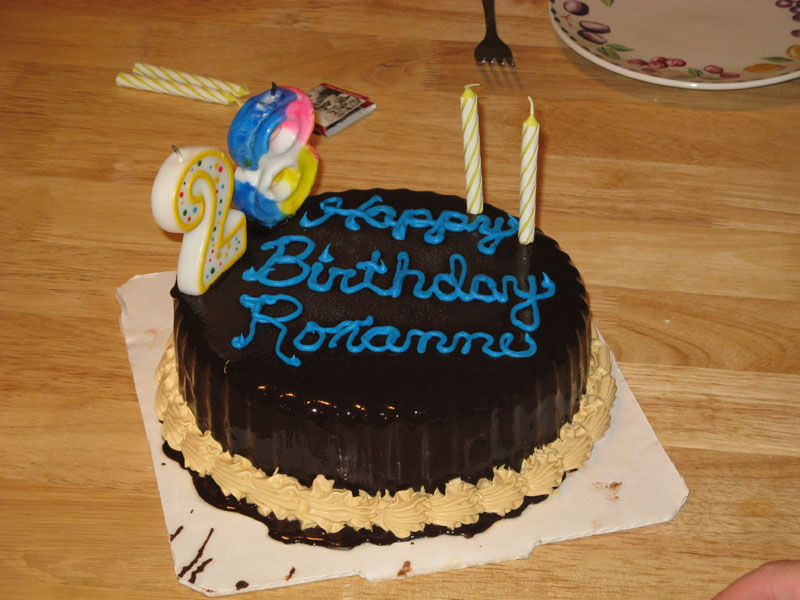 This also made blowing out the candles a lot easier.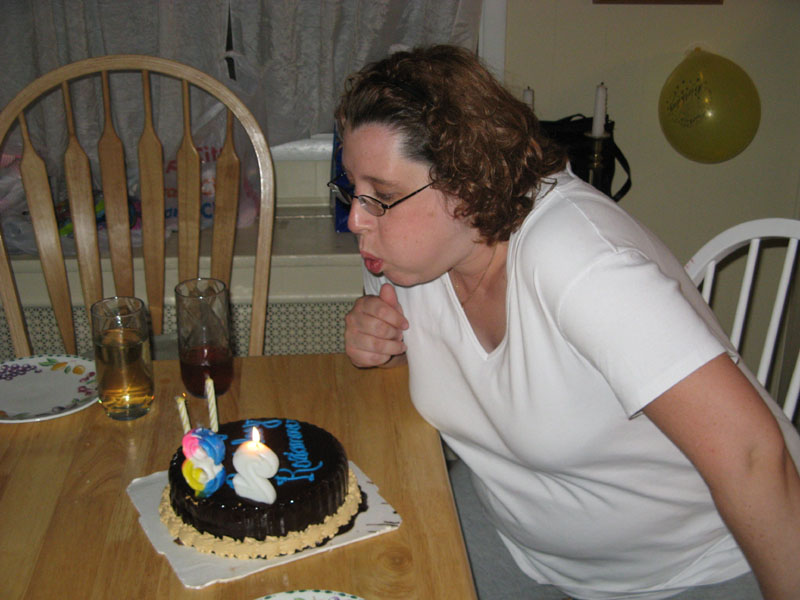 A big smile from the birthday girl.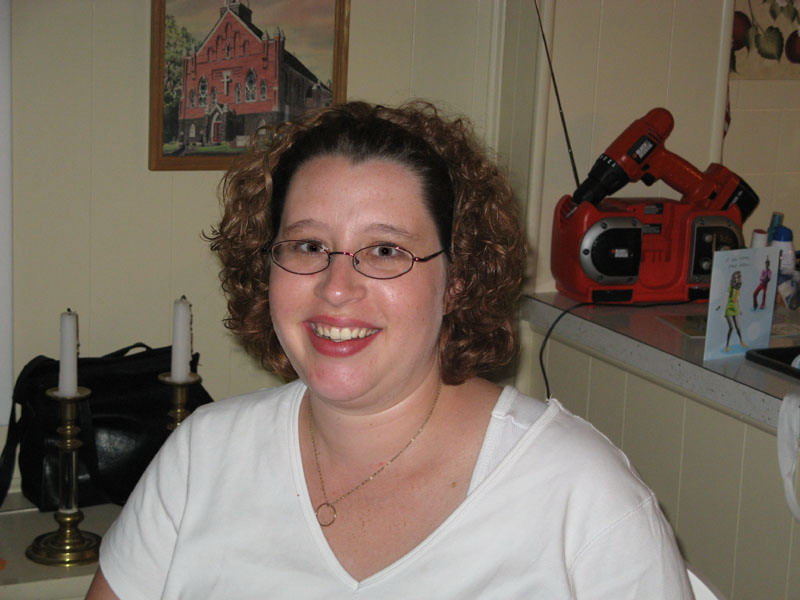 Aunt Mary & Ellie had fun with their - horns - They also helped us eat the cake.
Back to more Labor Day Weekend Pictures